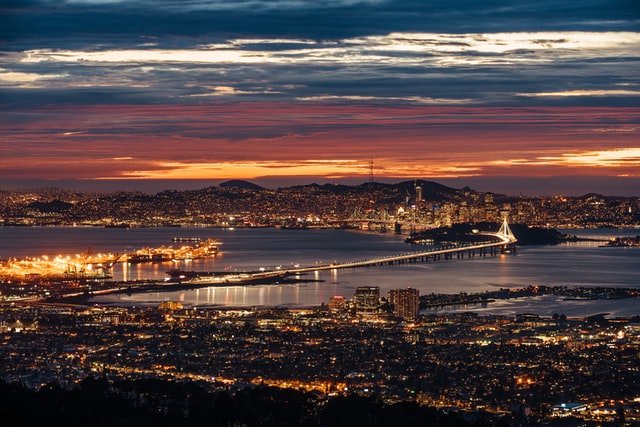 COVID-19 Updates for Bay Area Landlords
With new announcements coming out at various levels of government each week, it has been difficult to keep up with all of the changes and how they affect property owners in different jurisdictions. We continue to track updates each week and will keep this page updated as we learn more.
May 28, 2020 Updates:
Currently in Effect at State-Level:
Governor Newsom's 1st Executive Order (N-28-20)
Issued March 16, 2020
In effect until May 31, 2020, unless extended
Some parts superseded by executive order N-37-20
Cleared path for local jurisdictions to put their own eviction bans in place by suspending any state laws that would otherwise interfere
Requests that financial institutions implement a moratorium on foreclosures… does not reference the recording of a Notice of Default or Notice of Trustee's Sale

In response to this, the Department of Business Oversight secured support from Chase, Citi, US Bank, Wells Fargo, and ~200 smaller lenders to:

Provide mortgage payment forbearances of up to 90 days for customers affected by COVID-19

Waive or refund mortgage-related late fees for such customers

Not start any foreclosure sales or evictions for such customers

Not share late or missed payment data with credit reporting agencies for such customers
Governor Newsom's 2nd Executive Order (N-37-20)
Issued March 27, 2020
In effect until May 31, 2020
Supersedes parts of executive order N-28-20
Prohibits landlords from evicting residential tenants for nonpayment of rent during this period by extending the deadline specified in CCP §1167 by 60 days for a tenant who is served with a complaint during this period and satisfies the following requirements:

Tenant was current on rent due prior to this order

Tenant notifies landlord in writing of their inability to pay some or all of rent due to COVID-19 no more than 7 days after rent is due

Tenant retains verifiable information to support their claim

Prohibits enforcement of evictions by law enforcement or courts during this period for a tenant who meets the above requirements
Judicial Council Emergency Rules
Approved April 6, 2020
Suspends the issuance of a summons in an unlawful detainer action, unless the court finds there is a health and safety reason.
Prevents entry of default and/or default judgments in unlawful detainer cases, unless the court finds there is a health and safety reason and the defendant has not appeared.
Mandates that unlawful detainer trials be set no earlier than 60 days after a request for a trial, again unless there is a health and safety reason. All trials on the calendar as of April 1 will be continued at least 60 days.
Currently in Effect at County-Level:
Alameda County Eviction Moratorium
First enacted on March 24, 2020 for unincorporated parts of the county only (O-2020-14)
Amended on March 31, 2020 to include all areas of the county (O-2020-18)
Amended on April 21, 2020 to:

Apply to all evictions, not just COVID-19 related

Add a 12-month repayment period

Outlaw tenant's waiving of rights

Applies to all areas of the county not covered by a more restrictive ordinance
Prohibits evictions for non-payment of rent as well as most "no-fault" reasons during the state of emergency. Exceptions:

Health and safety reasons

In compliance with a government order

Establishes a 12-month repayment period for unpaid rent accrued during the state of emergency

Remaining unpaid rent after the 12-month repayment period to be treated as a consumer debt, not grounds for eviction
Contra Costa County Eviction Moratorium
Enacted April 21, 2020
Expires July 15, unless extended
Applies to residential and commercial tenants
Prohibits evictions for non-payment of rent as well as most "no-fault" reasons during state of emergency. Exceptions:

Health and safety reasons

Eviction moratorium is retroactive to March 15, 2020
Temporary freeze on rent increases. This does not apply to:

Properties built after 1995

Single-family homes or condos owned by a natural person

Leases entered into before April 21, 2020 that have prescheduled rent increases

Establishes a 120-day repayment period for unpaid rent accrued during the state of emergency
Prohibits late fees until 120 days after the state of emergency is declared over
Eviction moratoriums for other counties (links):
Currently in Effect at City-Level
San Francisco Eviction Moratorium
Issued on March 23, 2020
In effect until June 30, 2020, unless extended
Prohibits residential evictions for non-payment of rent until 6 months after the order expires (currently December 30, 2020)

Establishes a 6-month repayment period for rent missed during the state of emergency

Prohibits all other residential evictions until 2 months after the order expires (currently August 30, 2020), except for:

Health and safety reasons
Oakland Eviction Moratorium
Passed March 27, 2020
Many provisions retroactive to March 9, 2020, when local state of emergency was declared
Prohibits residential evictions and provides an actual legal defense to any unlawful detainer action (except when the tenant poses an imminent health and safety threat) filed during the local state of emergency

Set to expire August 31, 2020, unless extended

Unpaid rent during the state of emergency cannot be used for future unlawful detainer actions

Does not establish a repayment period for unpaid rent

Landlord must cooperate in accepting rent payment from a third party, including requests to provide a W-9 and/or other necessary documentation to a third party

Prohibits commercial evictions and provides an actual legal defense to any unlawful detainer action (except when the tenant poses an imminent health and safety threat) filed during the local state of emergency if:

Commercial tenant is a small business or nonprofit, and;

Cause of missed rent payment(s) was related to COVID-19

Limits rent increases to 3.5% through June 30, 2020 for units covered by Oakland's Rent Control Ordinance
Prohibits late fees for any rent payments missed during the local state of emergency if the cause of missed payment was related to COVID-19
Eviction moratoriums for other cities (links):
Proposed at State-Level:
Assembly Bill 828
Authored by Phil Ting (D-San Francisco)
Passed in Assembly; Currently in the Senate Rules Committee
Would apply while any state or local COVID-19 state of emergency is in place and for 15 days thereafter
Would add §1161.05 to the Code of Civil Procedure to:

Give tenants named in an unlawful detainer action the right to request a hearing to claim economic hardship due to COVID-19

If COVID-19 hardship exists for tenant, the following would apply unless landlord can prove this would cause their own hardship:

Tenant would remain in possession

Tenant would be required to make monthly rent payments by the 5th of each month amounting to the reduced rent plus 10% of past-due rent

If tenant fails to make a timely payment under new plan, landlord could then request immediate possession

Landlord's owning 1-2 units only would be assumed to have a hardship

Landlords owning 10+ units would be assumed to have no hardship

Would add §2944.11 to the Civil Code to:

Ban residential foreclosures during this period of time

Specifies that this includes notices of default, notice of trustee's sale, etc.

Would add §730.7 to the Code of Civil Procedure to:

Prohibit courts from accepting complaints filed in a residential foreclosure action during this period of time

Would add similar sections to Government Code and Revenue and Taxation Code related to notices of default, trustee's sale, and/or tax defaulted properties during this period of time
Senate Bill 1410
Authored by Lena Gonzales (D-Long Beach), Supported by CAA
Currently in the Senate Appropriations Committee
Would establish a COVID-19 Emergency Rental Assistance Program in the Health & Safety Code

Eligibility:

Demonstrate inability to pay rent do to COVID-19 between 4/1/20 and 10/31/20

Owner agrees to participate in program:

No rent increases until 12/31/20

No late fees between 4/1/20 and 10/31/20

Must accept the payment provided through this program as full payment

Payment details:

Each payment would equal at least 80% of the amount of rent owed

Would cover up to 7 months of a household's missed or insufficient rent payments

Creates a special fund in the State Treasury for appropriation by the Legislature
Senate Bill 1431
Authored by Steve Glazer (D-Orinda), Supported by CAA
Currently in the Senate Appropriations Committee
Would allow landlords to request property tax re-assessments based on financial losses attributable to Covid-19, such as inability to collect rent
Would apply retroactively to April 5, 2020