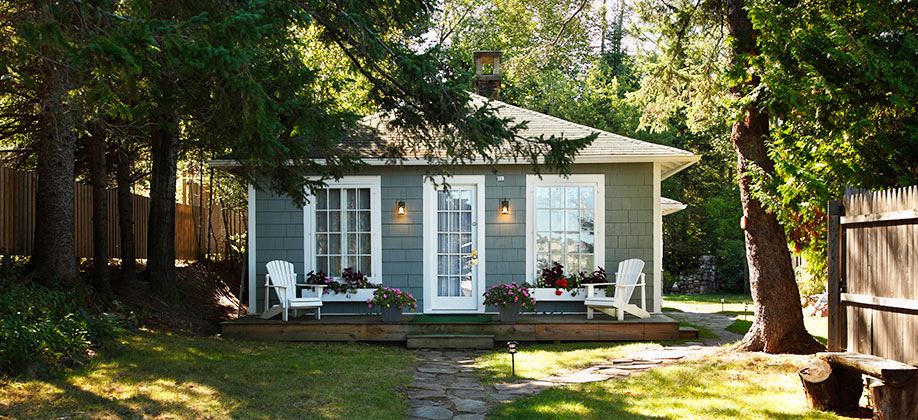 Will building an ADU subject me to rent and eviction controls?
A common concern with adding or legalizing Accessory Dwelling Units (ADUs) is the implication they may have on a property's exemption from state or local rent and eviction control laws. In California, most single-family homes are exempt from any form of rent control under a 1995 state law called the Costa-Hawkins Rental Housing Act, as well as under the new statewide rent and eviction control law, AB 1482, effective, January 1, 2020. A single-family dwelling that contains one or more ADUs, however, could potentially become subject to rent control under a few scenarios.
It is complicated because you have a state law and many local laws that intertwine. Generally, if you have a local ordinance, it will be more restrictive and will apply.
Most jurisdictions control based on when the certificate of occupancy was issued. However, many jurisdictions have a series of complicated rules. For example, in San Francisco, all units are subject to the Just Cause for Eviction ordinance, while in Oakland, exemptions exist for ground-up new construction.
In terms of rent control, Oakland states that the newly converted space can't have been used previously as residential. This means that illegally created units that were previously occupied will be subject to the local rent control rules, even after a certificate of occupancy for a separate residential use is issued.
Another scenario triggering rent control could be when the owners of a single-family rental property decide to build an ADU on the same lot to rent out to a different tenant than the primary house. While the primary house may have formerly been exempt from rent control as a single-family home, they now have multiple rental units on their lot. Thus, the primary house will likely become subject to a local jurisdiction's rent control. The newly constructed ADU, in this case, would be exempt from rent control for 15 years under a new construction exemption. Still, eventually, both units would likely fall under some rent control.
If the owners are the occupants of the primary house, they can currently build an ADU, knowing that it will be exempt from state rent control for at least 15 years. That said, the laws around rent control continue to expand to more and more properties, and it is not safe to assume that such exemptions will last forever.
Another important factor to understand is that not all rent control laws are the same. In Oakland, for example, rent increases are limited to an "annual adjustment," published annually, and currently set at 2.7%. Oakland rent control, however, only applies to units with a certificate of occupancy issued before 1983. If your primary dwelling is newer than this, it may fall under the more lenient state rent control, limiting rent increases in the region to 6.1%. In California, we have a patchwork of local rules that all have different variations.
Nonetheless, the additional rental income from an ADU remains one of the best opportunities to add value to your property. While rent control laws can limit your future income potential, for now, they don't prevent you from raising the rent to market rates after a vacancy. Furthermore, for many renters, ADUs are not an ideal long-term housing solution, so turnover may be more frequent than a standard rental unit, giving property owners more control over their rental rates.
It's complicated and nuanced in each jurisdiction, so get advice! We recommend that you consider the rent and eviction control implications before building an ADU. Edrington and Associates may help you, and we regularly represent clients at Oakland's Rent Board hearings.
Image: GO-cottage by Smiddendorf is licensed under Attribution-ShareAlike 4.0 International